Help prevent coronavirus (COVID-19)
The Kingdom of Eswatini, like the rest of the world is confronted by the Coronavirus (COVID-19) which is recognised as an pandemic by World Health Organisation.
As citizens of this country we are responsible to help prevent the spread of this deadly virus. The virus spreads in sneeze and cough droplets, so regularly taking the illustrated measures will help to reduce the chance of it spreading.

UNESWA Library joins the nation in this fight by providing Coronavirus related information until we tackle this emerging pandemic. Together let us prevent the spread of this virus.
Library Tour
Regulations
Notice Board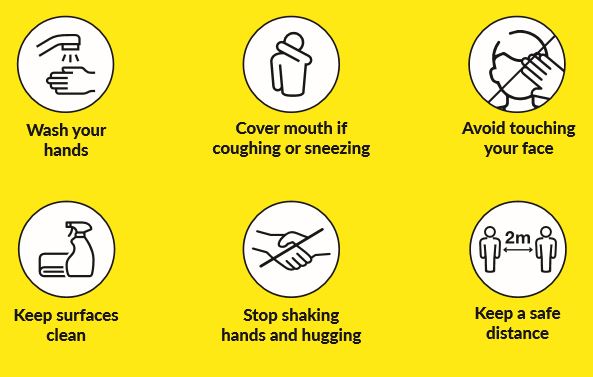 We are very proud to introduce the APPLE computer lab which is named as APPLE Hub of Creativity. 10 New iMac with all the laterst iOS software this will be a place for creative artists...

Apple Computer Lab

We can be now found at the Social Networking Channel. Click here and like us in Facebook so that you are current with the notices and what's happening at the library.

Like us in Facebook

The entire world is on your fingertips. Our E-Resources link will provide you with all the electronic library needs. Check all the subscribed databases for more information...

Electronic Library gateway